Open Day
Our first 'co-ed' admissions event was a resounding success. Many of the 150+ families attending went out of their way to tell us how blown away they were by the experience. For staff not already in SES-wide departments, it was their first experience of working in their new teams to promote their departments. Their professionalism was commented on by many prospective parents, as was the teamwork of the students who worked together in co-ed pairs to show families around the school.
First transition afternoon
The first transition afternoon went well with students taking part in mixed events across our campuses. The students took part in a variety of team building activities including den building, quizzes and a scavenger hunt for the younger years, and a more open forum discussion of ideas and thoughts for our older pupils. Staff not with students dug into the Insights profiling as part of the work to build strong cross-school teams and departments.
During the afternoon, the Principal spoke with the Year 10 students about what they can expect next year. Although the need for academic continuity in a critical year means their academic lessons won't be affected, they will still experience significant benefits, whichever site they are on: the introduction of new pastoral spaces; greater pastoral support; a new timetable giving them more time with their teachers in their final GCSE year; amalgamated co-ed Houses and co-curricular opportunities.
In response to some useful feedback, we are revisiting our plans for the next transition event in November to bring a greater academic focus, particularly for those in Year 10 upwards who are in the middle of exam courses.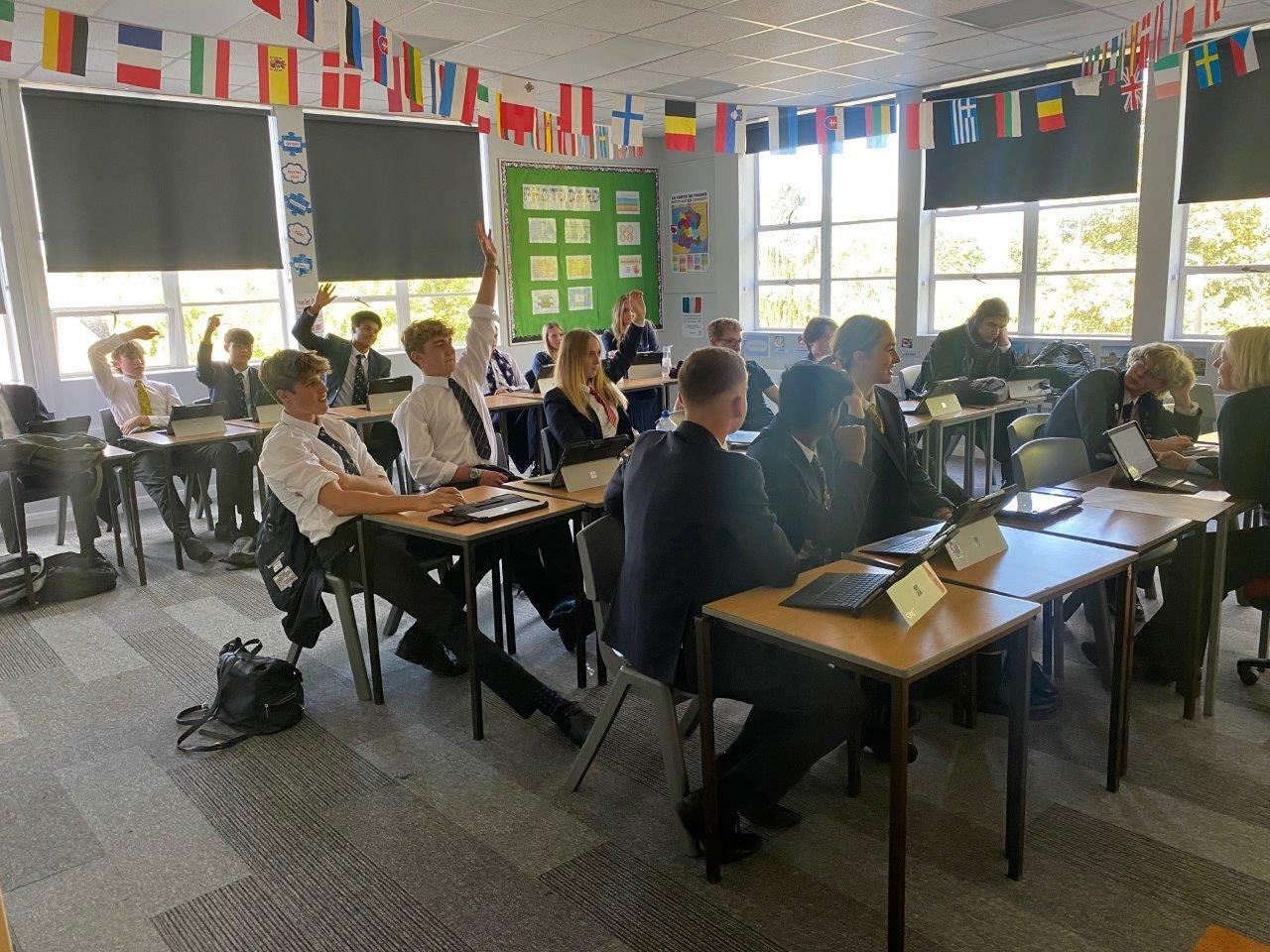 Wothorpe Sports Centre
We are delighted to announce that the new Wothorpe Sports Centre is now in use by students and will be officially opened in early December. The centre will be used by all students as part of our co-ed campus planning for September 2023. Below are a few highlights of what the Centre offers:
Wothorpe is a centre for participation and performance - an inclusive place that celebrates and encourages sport and physical activity for all.
Spaces are designed to inspire and connect to the landscape by bringing the inside out, including a specially designed rubberised outside area to use equipment on.
It is intended to provide an uplifting environment promoting health and wellbeing using sustainable energy and locally sourced materials. Water fountains are included around the centre for fresh water whenever needed.
The Centre offers a Circuits Studio with equipment for classes such as spinning, rowing and boxing.
The Dance Studio offers an open space, flooded with natural light, for Pilates, yoga and dance classes.
Integral to the dance and circuit studios is a new IT system, supported by Wexer software, to provide screens for video analysis, education, and classes.
The Fitness Suite is a fully equipped gymnasium area designed with folding doors to allow the outside in whilst using the fitness space.
The Astro pitches provide two, full-size senior hockey pitches with dug outs that are fully floodlit with LED lighting. In the summer months the Astro pitches will provide 24 tennis courts.
There are four individual changing areas with showers, toilets, private changing cubicles and open changing areas for up to 120 students at any one time as well as lockers for all at every accessibility level.
There is a parents and spectators hospitality area with refreshment facilities and toilets.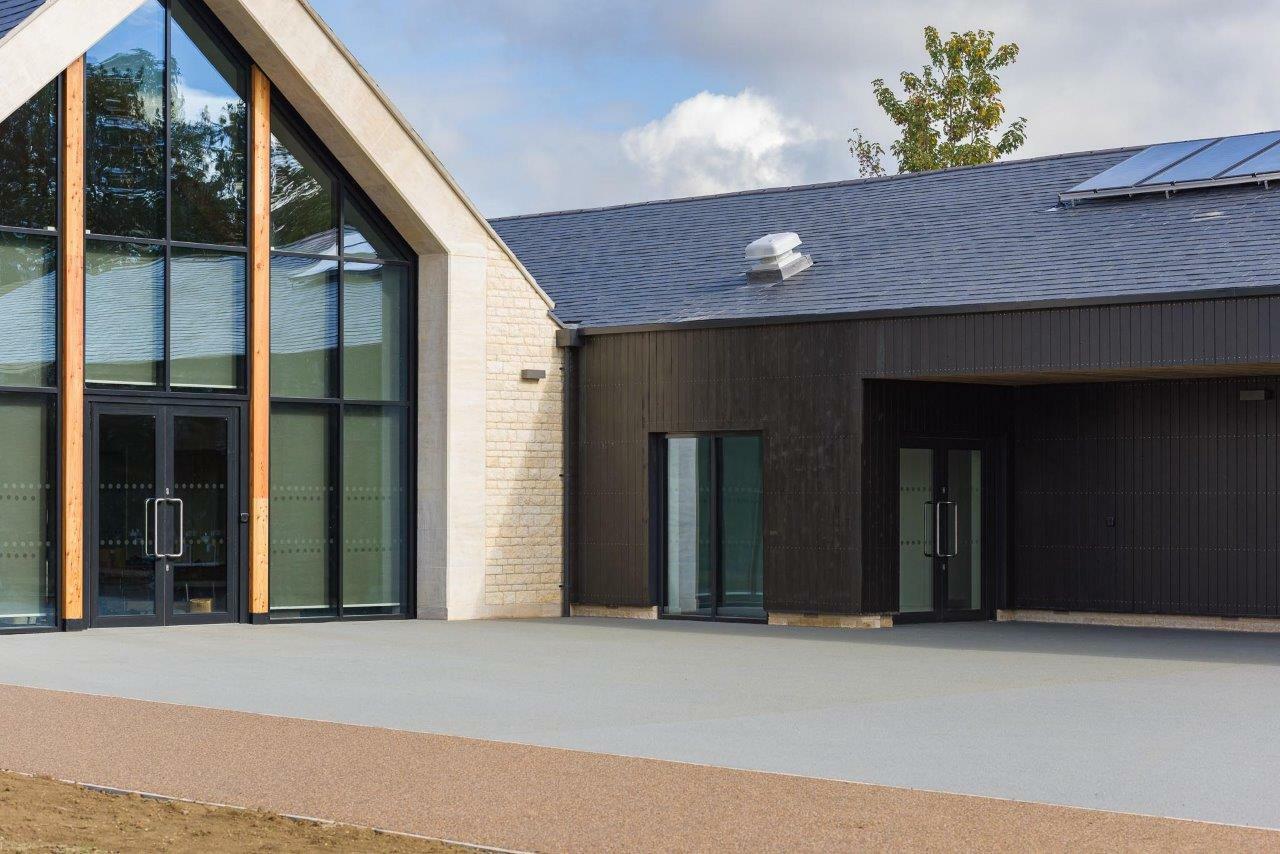 Staff Roadshows
Last week's staff roadshows covered updates on Co-curricular and Sixth Form from Nick Davies and Andy Murphy respectively. Due to the challenges of gathering staff for face-to-face meetings, we are exploring moving to a webinar format using a new co-ed teams channel which will launch shortly to aid staff communication.
Myth busting
We promised that we would dispel a number of myths that are circulating about September 2023:
Myth: There will be 1,100 children on the St Paul's campus, and none of the staff are used to teaching girls.
Fact: There will only be an additional 30 students on the St Paul's campus in 2023, then a further 80 in 2024. 95% of our staff already have co-education experience either from teaching our Sixth Form or because they joined us from co-educational schools.
Myth: All toilets will be co-ed
Fact: The new toilets we have built are co-ed in that they have communal handwashing spaces and co-ed cubicles for those who identify as transgender. The existing toilets will be designated as single sex and clearly labelled as boys and girls.
Myth: The new pastoral spaces will be single sex
Fact: The new pastoral spaces are being carefully designed to work for all students, whether they prefer to spend time alone, in mixed groups or with peers of the same gender. The separate Phoenix Rooms will provide safe spaces where individuals or small groups of friends can retreat as part of the wellbeing initiative described in Update no 1. As such, they may be used by single sex or mixed groups as required.
This week's priorities
There is a tremendous amount of work underway, with groups of staff coming together to aid with the next phase of detailed planning. Many are seeking feedback and using the responses gained from surveys to inform their thinking.
Our current areas of focus are:
Co-curricular – including the Directors of Music, Drama, Sport, Adventure and Service, being run by Nick Davies
Houses – including all the Heads and Deputy Heads of Houses, being run by Nick Davies
Academic – including Heads of Department being run by Sam McCormick
Boarding – including key boarding staff, being run by Leigh Ware and Libby Searle
Wellbeing – including Assistant Heads and Heads of Year being run by Libby Searle
What's next?
By our next update we should have the new timetable, a key milestone which will enable us to update you on the academic plans for next year and to start the next phase of campus master-planning.
Keeping you updated
The next update will be issued on Friday 4 November.
If you have any questions regarding the transition process, you can write to us at stamfordcoed@ses.lincs.sch.uk.